Worship with us!
9:30AM Equip | Sunday School for all ages
10:30AM Gather | Coffee and fellowship in Lot A
11AM Worship | In-Person and Livestream
Worship Childcare available for infant-4 years old (Building A)
Mask Mandate
Following the Mayor's mask mandate, all people (ages 3 and older) are required to wear a mask while indoors on the First Pres campus.
In the next few weeks, you will hear more about how our obedience to God through giving helps us live out the Vision Frame we are embodying as a church:
ENCOUNTER GOD THROUGH WORSHIP
EQUIP ONE ANOTHER IN DISCIPLESHIP
ENGAGE THE WORLD IN MISSION
 Registration for Congregational Conversations are open.  
Please join us for one of these small group discussions.  You will have the opportunity to discuss the first two E's of our Vision Frame:  Encounter God in Worship and Equip One Another in Discipleship. During these upcoming Conversations, we will dream together and listen to each other about how our life as a church can be shaped around the first two E's. This will include hearing your thoughts about how you can engage in rhythms of corporate worship and discipleship opportunities (classes or small groups) that support Encountering God in Worship and Equipping One Another In Discipleship.  As an added bonus, the Congregational Conversations will provide a great opportunity to connect with other church members  and enjoy the gift of community.  Your voice is important!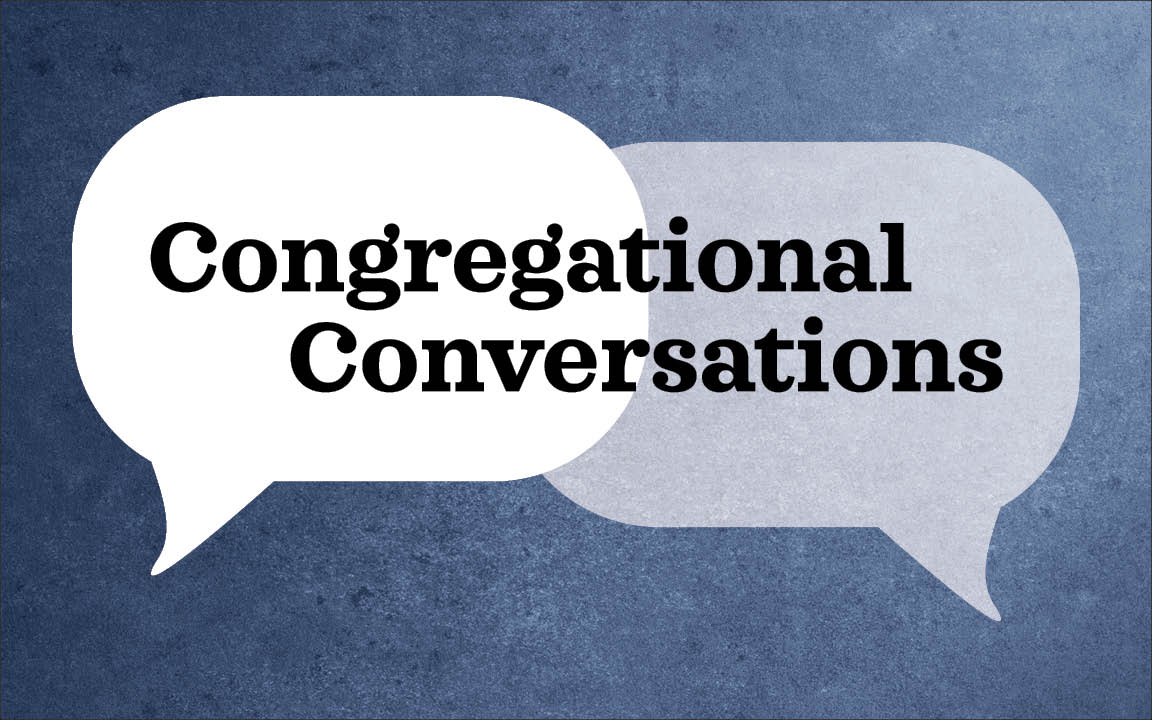 Masks are required for ages 3 and older (regardless of vaccination status) while indoors at First Presbyterian.