Cultivating and Letting Go
Lent is a season of reflection, prayer, and repentance in preparation for Easter.  This season we will focus on Cultivating and Letting Go. Together with the Spirit, we will practice letting God grow His beautiful life in us as we let go of those things in our lives which hinder love and life. 
Ash Wednesday: Wednesday, March 2 | "Cultivating & Letting Go"
Lent I: Sunday, March 6 | "Cultivating Trust; Letting Go of Fear"
Lent II: Sunday, March 13 | "Cultivating Humility; Letting Go of Pride"
Lent III: Sunday, March 20 | "Cultivating Sacrificial Love; Letting Go of Grasping"
Lent IV: Sunday, March 27 | "Cultivating Prayer; Letting Go of Anxiety"
Lent V: Sunday, April 3 | "Cultivating Forgiveness; Letting Go of Bitterness"
Palm Sunday: Sunday, April 10 | "Cultivating Expectancy; Letting Go of Expectations"
Maundy Thursday: Thursday, April 14 | 
Easter Sunday: Sunday, April 17 | "Possible, Personal, Proclaimable"
The Lent Devotional books are available in the Sanctuary Narthex and the Worship Center Lobby while supplies last.
You may also download a digital copy here:
Honor a loved one this Easter by purchasing a lily, or by donating to "The Amani Foundation" in honor or memory of a loved one. Orders are due no later than April 4.
For questions on ordering contact Jeanne Nifong.
If you would like to purchase a lily via cash or check please fill this order form out and either drop it off at the front office or mail it in.
Varying Times throughout the season of Lent.
Visit the Small Group page for specific times and places.
Groups will meet for 6 weeks, starting after March 2 (Ash Wednesday) and wrapping up before April 17 (Easter).  Short-term groups are a great way to get connected, try out a small group without a long-term commitment, and most importantly, to equip one another in discipleship.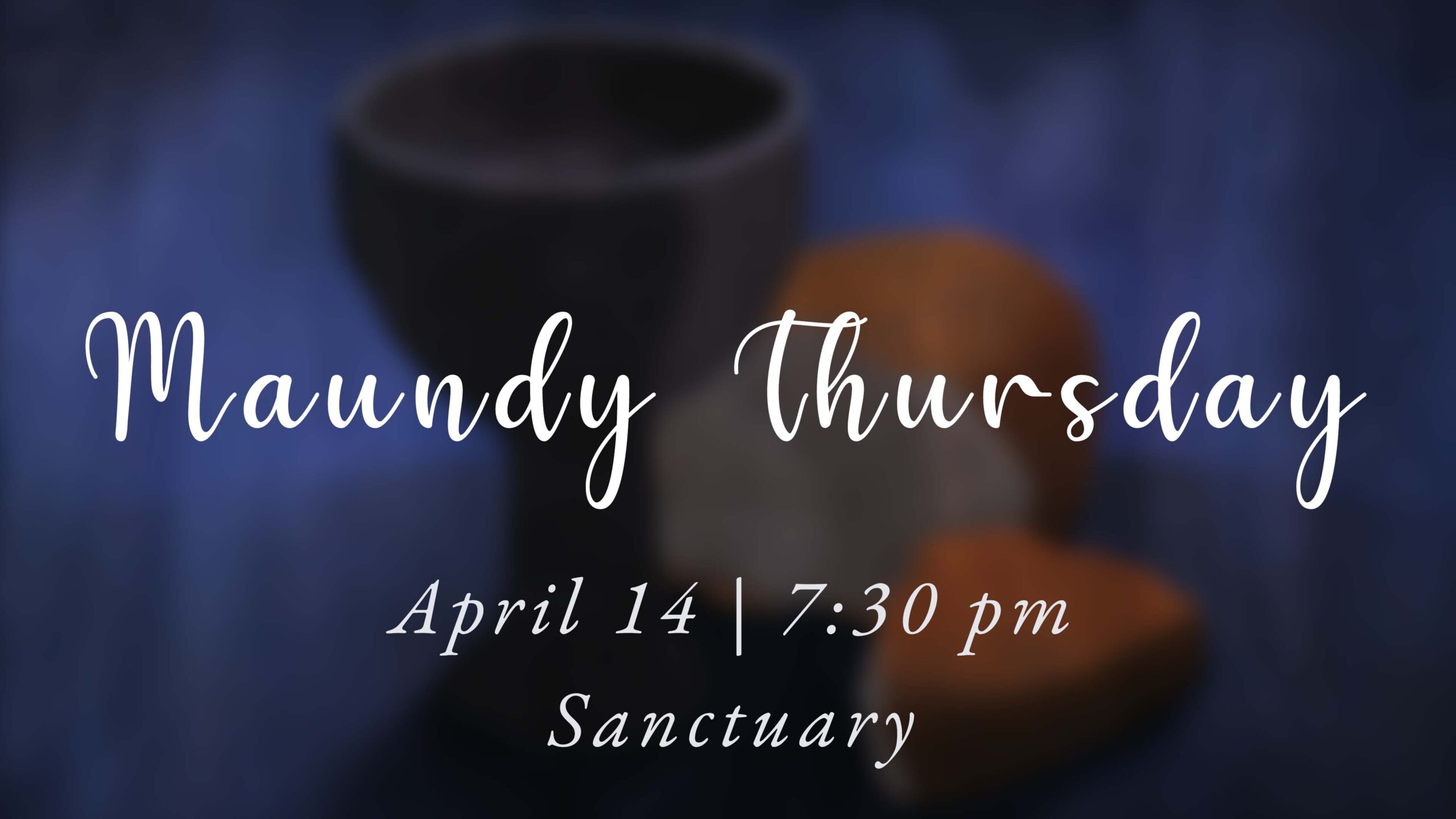 Sunday, March 27 | 7:30pm | Sanctuary
Contemplate the mystery of the Jesus's crucifixion with scripture, silence, and choral music.
Sunday, April 24 | 7:30pm | Sanctuary
Contemplate the mystery of Christ's resurrection and continuing presence with us.