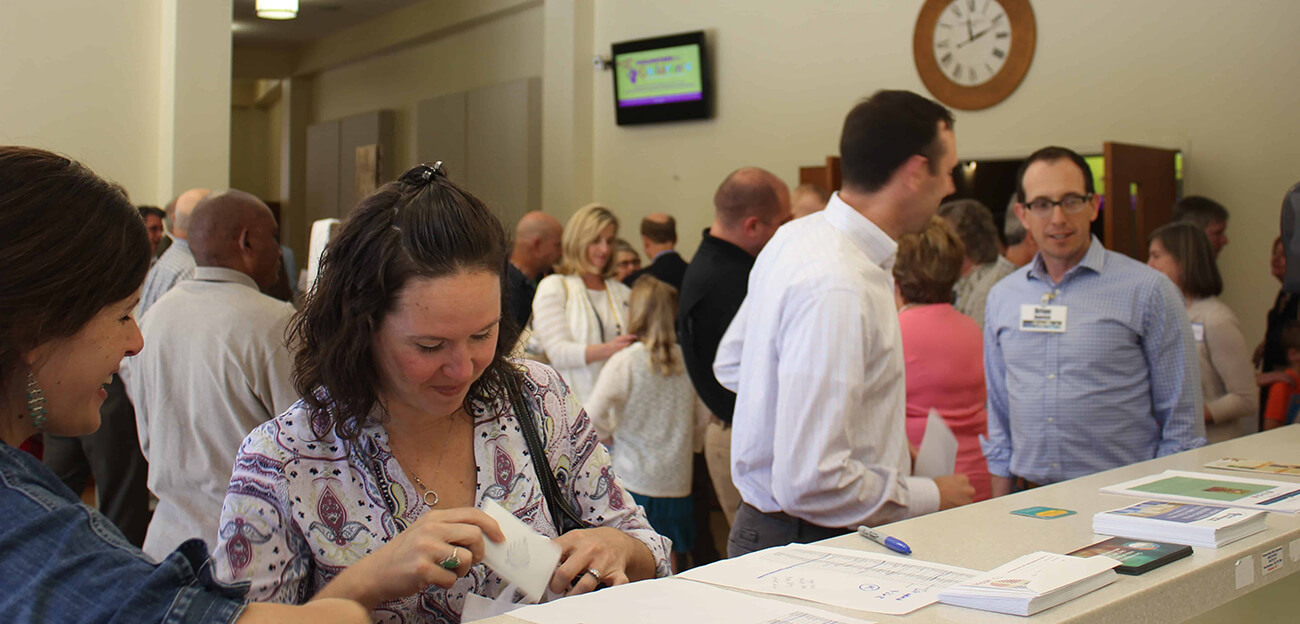 "You are a chosen people.  You are a kingdom of priests, God's holy nation, and his very own possession. This is so you can show others the goodness of God, for He called you out of the darkness into his marvelous light."
1 Peter 2:9
Helping Others Feel at Home
The Hospitality and Welcome Ministry's whole purpose is to provide a warm, caring, and welcoming environment that removes barriers and enables people to experience the living God; to be the loving and healing presence of Christ to those we encounter. We want everyone to find a home in Christ at 1st Pres, which is an oasis of hospitality and friendliness in a broken world.
Mission
Warmly welcome all in the name of Jesus.
Accept guests just as they are, and where they are.
Graciously serve all persons, providing information, directions, and other assistance.
Provide opportunities for fellowship and community.
Servant Teams Include:
The Welcome Team:  Welcome Center Hosts, Ushers, Greeters, and Parking Hosts
First Café Assistants
Funeral Reception
For more information about the Hospitality and Welcome Ministry, contact
Allysen Mahaffey.